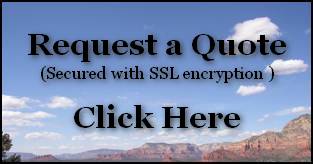 Helpful Links:
"Shopping for long term care insurance is like going to the dentist. It's not something I like doing, but the alternative could be worse" - a 69 year old client, West Texas
www.LongTermCareAmerica.com
P.O. Box 8204
The Woodlands, Texas 77387
Toll Free 877-315-5967
Office 281-296-8343
info@LongTermCareAmerica.com
Texas License: 1216895
California License: 0C07893
What is long-term care?
Simply put, long term care is when someone needs help with their daily activities. Things like bathing, dressing, hygiene, going to the bathroom, eating, and getting around. This can happen from just getting old or because of some illness or an accident. Also, a person may need care and supervision due to a cognitive impairment such as Alzheimer's disease.
Long term care is the last thing that we really want to think about, but it is wise to plan for this while we are still relatively healthy. About 70% of people over 65 are going to need some assistance in their life. (U.S. Department of Health and Human Services. 2007) This is why it is helpful to ask yourself now, while you are still independent, "How will I feel if I need long term care?"

Honestly ask yourself these questions:
What would you do if tomorrow you could no longer care for yourself? For example, if you had a serious accident?

Can your spouse or children care for you?

Would you be able to stay in your home?
How would you pay for the care?
Long-term Care Insurance can address these issues for some people. Here's how it works. Most people are surprised when they find out that regular health insurance (employee benefits, private health insurance, etc.), Medicare, and Medicare-supplemental policies provide almost no coverage for the vast majority of long-term care expenses beyond three months. (See this Medicare link)
This is why so many people deplete their savings paying for home care, assisted living, nursing home care, and Alzheimer's care. They think they are covered and when they get diagnosed with a chronic illness (MS, Parkinson's, ALS, Alzheimer, etc) or have an accident, it's too late to get coverage.
If you have very little in savings (impoverished by government standards), then, at this time, Medicaid (or Medi-Cal in California) will pay for a nursing home and limited coverage for home care. The key to receiving aid from the government is that you must first "impoverish" yourself according to your state's guidelines. Again, this is call Medicaid (Please see this Medicaid link for more information).
Long-term care insurance is mostly for people who want to either protect their assets or they don't want to rely on their family for their care. It's really about choice, control, and quality of care.
Many people buy long term care insurance so they can stay at home if something happened, but most plans also cover assisted living, nursing homes, Alzheimer's facilities, and more. In addition, many plans provide a care coordinator who helps with the coordination of claims paperwork and the development of a plan of care.
clear