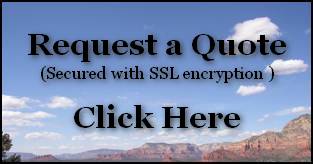 Helpful Links:
"Shopping for long term care insurance is like going to the dentist. It's not something I like doing, but the alternative could be worse" - a 69 year old client, West Texas
www.LongTermCareAmerica.com
P.O. Box 8204
The Woodlands, Texas 77387
Toll Free 877-315-5967
Office 281-296-8343
info@LongTermCareAmerica.com
Texas License: 1216895 inactive
California License: 0C07893 inactive
Welcome To LongTermCareAmerica.com
Specializing in Long Term Care Insurance
For Texas and California
---
Simplify Your Search:
This site is designed to help the consumer
gather information about long term care insurance.
Dear Friends,

After many years of selling insurance I have decided to take a hiatus for an indefinite period. I'm teaching special education and taking care of my family, some who are aging and using their long term care insurance.
Although I'm no longer working as an agent, I can tell you that, as a consumer, if you have assets that are important to protect and you can afford the premiums, LTC insurance is very important.
Also, from one consumer to another, if your premium is ever raised, don't cancel your policy. Just reduce the benefits to get the premium that you are comfortable with and try to do this without adjusting the inflation rider.
Blessings to all of you and thank you so much for a wonderful eighteen years.
Sincerely,

Allen Astin
*******************************************************************
Long term care insurance can be confusing. The policies are different with a variety of features. There is a mountain of information available that few people have the time to explore in any great detail. The answer to the question of "When should I buy?" varies greatly. And many families have other financial obligations that discourage them from considering long term care insurance.
What often happens is that people delay shopping for long term care insurance until something happens. A friend, a neighbor, or a family member looses their independence through an illness or accident. At this point a person realizes that a long term illness or accident will have a huge impact on their life and their assets.
With all these factors involved, it is no wonder that people put off this purchase until they feel they have no other choice. Waiting is a risk as well because health changes as we age and this makes the coverage more expensive or worse, unavailable.
With the right information, a person can make the right choice for themselves and their family. The best way to learn about long term care insurance is to design a few policies with someone knowledgeable. Our clients actively participate in the policy design process. We want our clients to understand what they are purchasing. Our clients gain clarity and are empowered by having a dialog with someone who is knowledgeable, honest, patient, and offers multiple products.
This website is provided as a starting point and a source of straight forward information on long term care insurance. Write down your questions as you read and then either call, email, or use our "Request Information" form to have your inquiries answered. Don't hesitate to let us know if you have any questions or suggestions.
Thank you for your interest in long term care and thank you for visiting.
Wishing you the best,
Allen Astin
LongTermCareAmerica.com

clear